Perhaps some of you are weary of crowdfunding campaigns (I may have gotten overzealous in my sharing of MST3K updates)
BUT
This one has something that no other crowdfunding campaign has…ME!
You may remember when The Pulp Stage adapted my story "My Heart is a Quadratic Equation" for a couple of performances a while back. Well, they are currently running a fundraiser on Indigogo to finance their 2016 season.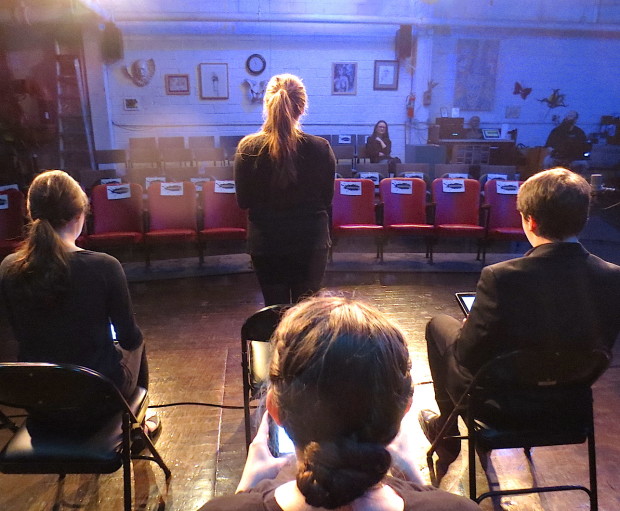 Among the many cool rewards is this little gem:
New recordings of work by acclaimed fantasy authors Tina Connolly, Shane Halbach, Ken Scholes and Alex Shvartsman. Narrated by Pulp Stage company members Racheal Joy Erickson, Matt Haynes and Kaia Maarja Hillier.
I would like to point out that this is not a reading of "My Heart", but an ENTIRELY DIFFERENT STORY not previously produced by The Pulp Stage. I'm not sure which stories by Tina, Ken, and Alex are included, but I know they are all super talented, top-notch writers, and I'm happy to be included among them.
Anyway, the CD is only $15 until Dec. 27th, so if you'd like to snag a copy, this is the time to do so. Scroll down on the right side and select "Audiofiction Deluxe" as your reward.
And in the meantime, you can hear a *tiny little teaser* of my story here: